Jared and Charlie are based in New York City. They celebrated their love and commitment in a beautiful and elegant ceremony at Blenheim Palace in the UK. The couple, who met in the US decided to tie the knot in beautiful Oxford UK.
The pre-wedding celebrations started with lunch at the Bodleian Library, one of the most iconic landmarks in Oxford. The lunch was catered by Caper and Berry, who provided a delicious spread for the guests. After lunch, guests headed back to the Randolph hotel to change into black-tie attire before being transported to Blenheim Palace for an early evening ceremony.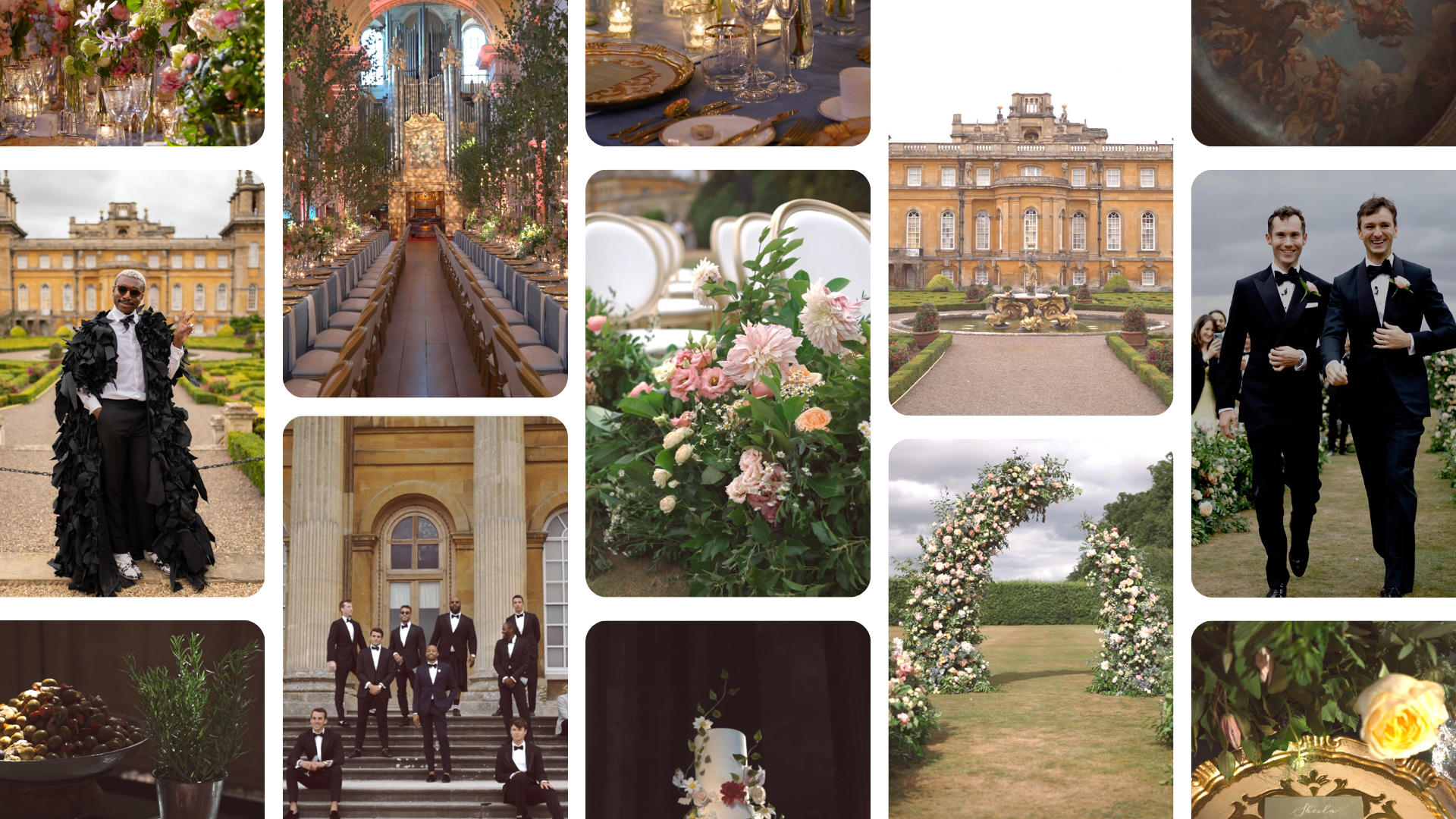 The ceremony was held in the palace's beautiful gardens, with guests witnessing the couple exchange vows in front of the stunning palace as moody skies in the background provided a picturesque setting for their nuptials. The ceremony was followed by drinks in the vast gardens before a dinner in the palace's grand State Room. The Wedding Breakfast was served in The State Room where the couple and their guests were treated to exceptional work from Larry Walsh, who provided the styling for the event. The planning of the wedding was perfectly executed by Bella Sage of Bespoke Events.