Fashion model Olivia Arben's Goodwood House Wedding Video, tying the knot with her long-term love Nico Cary in an intimate ceremony that featured not one, but four designer gowns. The couple where engaged at the Cannes Film festival, and chose Goodwood House as the location for their high-fashion wedding, surrounded by their closest friends and family. Featured exclusively in Hello Magazine shot by Getty Images. Olivia confessed "I didn't intend to have four Gowns, it just snowballed".
Olivia has featured on a multitude of leading fashion Covers, having recently featured in Vogue, Harper's Bazar and Grazia.
Looking for a Goodwood Wedding Videographer was straight forward, Olivia had seen the video we created for the bestmans wedding (Josh). View Joshs' Wedding to Vivian or take a look at our London Wedding Videography Portfolio.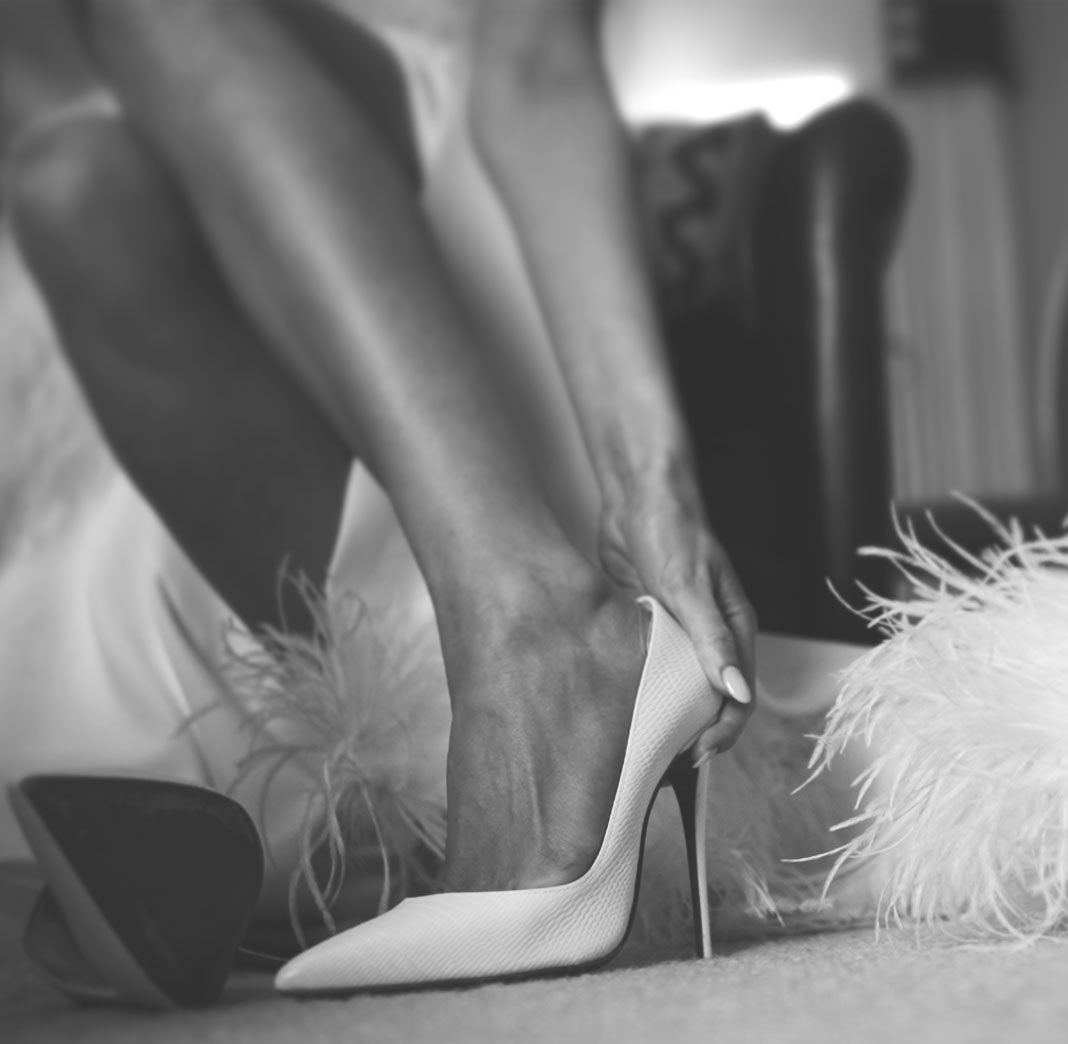 The theme of the wedding was Nico's lucky pineapple, a small glass pineapple that he carries as a good luck charm, and the source of his fortune in gaining Olivia's hand in marriage. The couple incorporated the pineapple into their wedding decor, adding a touch of whimsy to the elegant setting.
For Nicos' first glance of his bride, Olivia chose a Nicole + Felicia feathered gown and veil, creating a dramatic entrance as she walked down the aisle. Nico was visably knocked back on seeing Olivia at the end of the Aisle.
The second gown, a ZUHAIR MURAD gown with structured shoulders and seductive lace cut-outs.
For the reception, Olivia changed into two more stunning gowns. The first was a Gyunel strapless gown, followed by a second Gyunel gown that she wore as the couple were applauded into the ballroom.
As a professional model, Olivia's flair for a quick change was put to good use throughout the day, showcasing her ability to pull off multiple designer looks with ease.
Get in Touch if you are looking for a Goodwood House Wedding Videographer.