An intimate Jewish Ceremony at Elmore Court Wedding
Elmore Court Wedding Videographer captures the emotional Jewish wedding of Eliza and Charlie, New York residents, at the picturesque Cotswolds venue. Despite pre-wedding sickness, Eliza radiated joy and emotionally read her heartfelt vows to Charlie.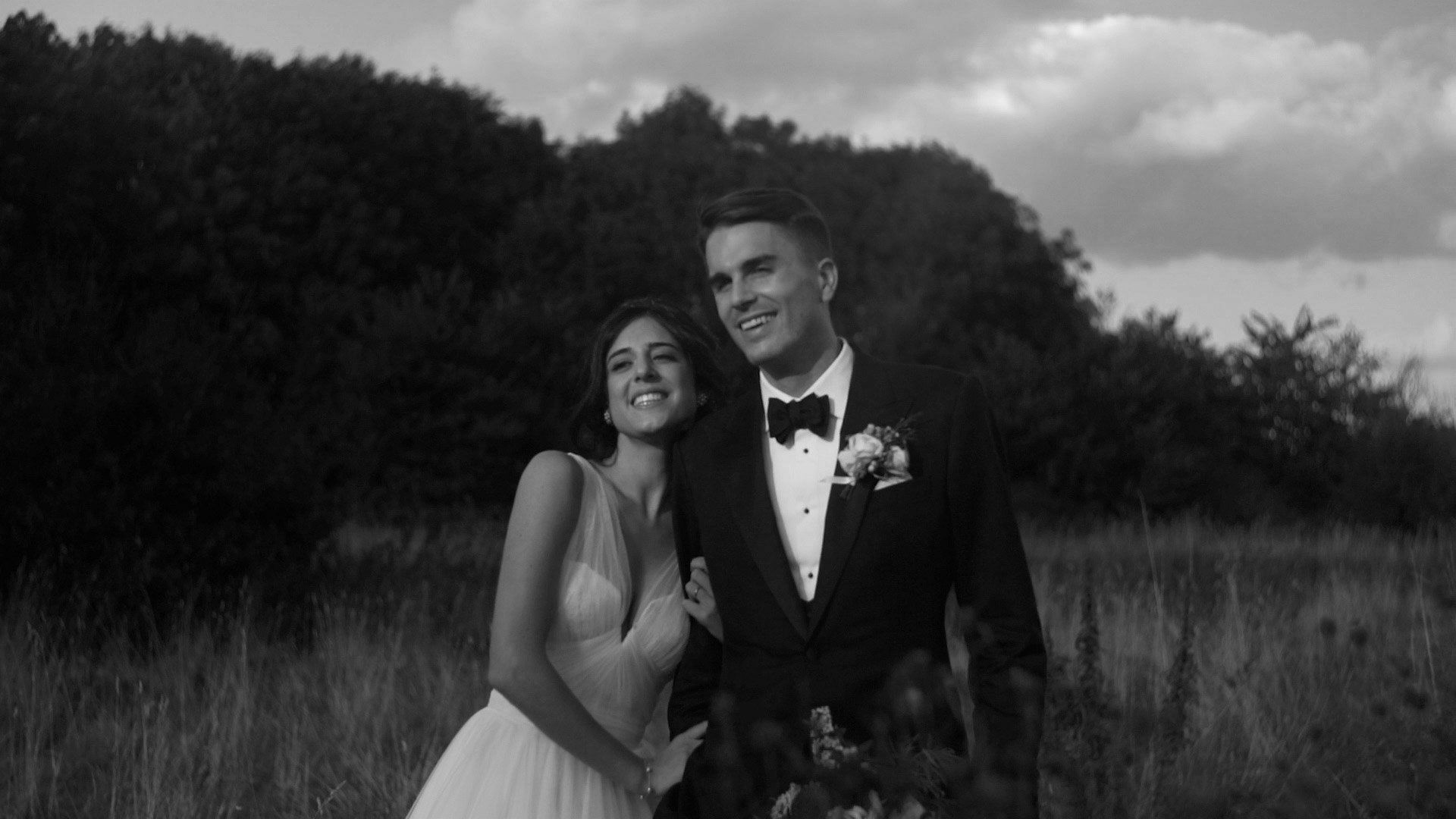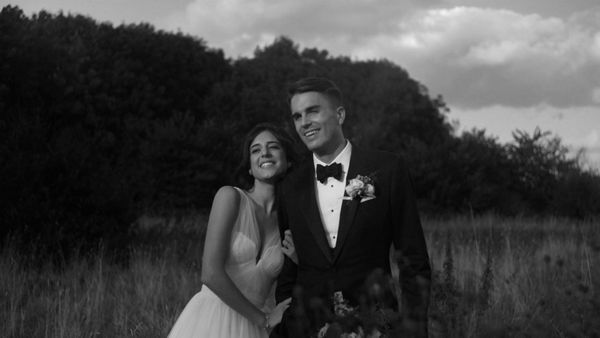 Elmore Court Wedding Videographer - Eliza & Charlie
A Jewish Wedding at Elmore Court Wedding Videographer in the Cotswolds.
Eliza and Charlie are form New York. So this is a Destination Wedding (for them... not for us!). Also it was so good to be booked alongside our friend Adam Johnson.
Every wedding has an air of excitement during the preparations, I can always see it in the bridal/grooms party. Although Eliza was so sick the morning of the wedding, so much so, that she had lost her voice. Although it didn't seem to worry her, she was radiant and composed, just excited to walk down the aisle to Charlie.
The wedding film opens with Elizas' voice emotionally reading her vows. These vows where incredibly potent as Eliza and Charlie had spent a lot of time apart due to career commitments. They had been through some tough times.
Eliza and Charlie had a friend officiate the ceremony and vows exchange for them. The Ceremony was filled with crying and laughing (even the processional), it really was unique. Introducing friends and family into the ceremony has become more popular over recent years.
A champagne reception in the grounds where followed by the wedding breakfast in Elmore Courts beautiful Reception room. The building is flooded with light in the daytime and the adjoining room is perfect for parties with a custom lit stage and dance floor. looking forward to our next visit to this incredible Wedding Venue.
Hair: Matthew Curtis - https://matthewcurtis.biz/
Flowers: Rachel @ March Hare - https://www.marchhare.co.uk/
Dress: Amsale – https://amsale.com/
Music: Greg Sinclair @ The Prototypes – http://theprototypesmusic.co.uk/