Euridge Manor was the perfect setting for Genevieve and Sam's wedding, expertly planned and executed by Michelle and her team at Pocketful of Dreams. The ceremony, held at the boat house in front of the lake, was intimate and moving as the couple exchanged vows, officiated by a close friend. Very much a Destination Wedding video as Genevieve and Sam Live in the US together and required a UK Wedding Videographer which happened to be me.
I was delighted the couple booked on Michelles recommendation for a Euridge Manor Wedding Film.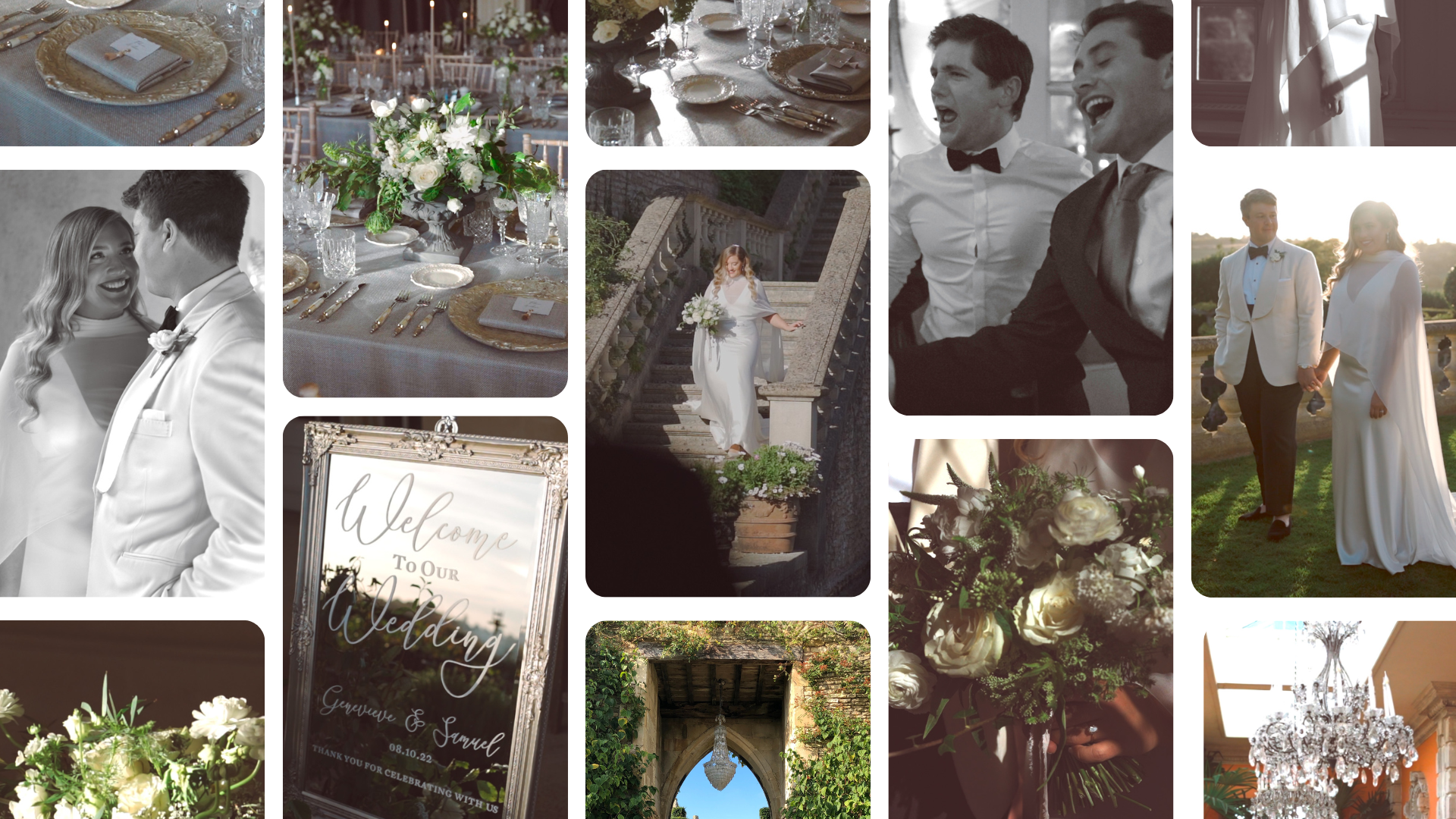 After the ceremony, guests were treated to a unique and unforgettable experience with a tight rope performance across the lake.
The reception party in the orangery held a trio at one end with a speakeasy cocktail bar at the other. The cocktails were flowing and the dance floor was full as the band played on. The Pocketful of Dreams team creating a luxurious and elegant atmosphere, the perfect setting for Genevieve and Sam's vision.
The attention to detail, creativity and organisation of the Pocketful of Dreams team was evident throughout the day, making for a truly unforgettable experience for the couple and their guests.