The beautiful outdoor wedding of Maria & Oliver. With an intimate Ceremony under the enormous Cedar tree in the Gardens of the Lime Wood Hotel. Here is Maria & Olis' Wedding Highlights Film...
Meticulously planned by Rhiannon of Pocketful of Dreams who brought together a skilled team of suppliers to deliver Maria & Oli's multiple wedding events at Lime Wood Hotel.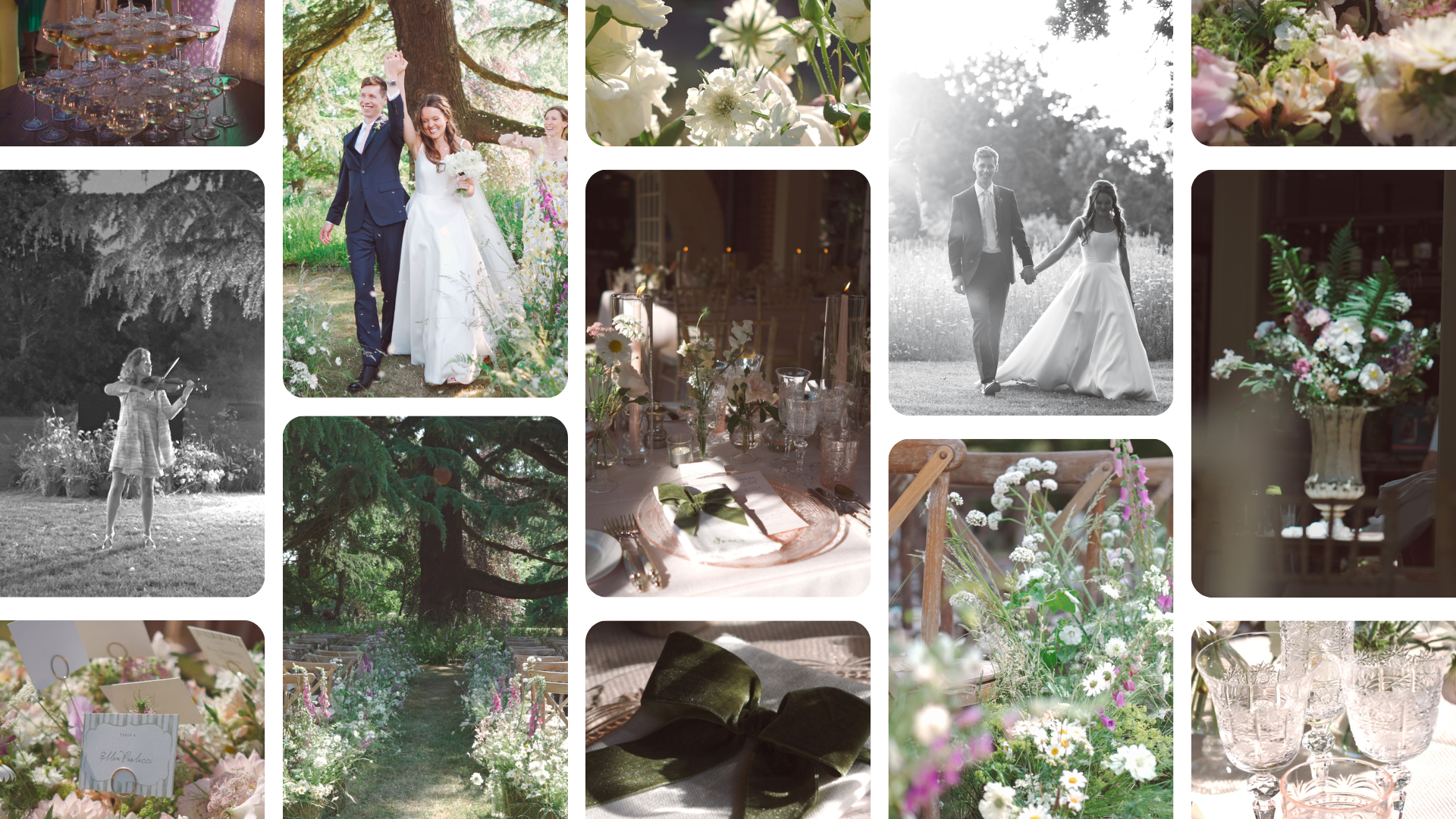 The Cedars' canopy provided shade for the gathering of family and friends as Imogen Ridge Harpist played through Maria's Processional. Tattie Rose Studios had created Maria's vision of walking through a wild Meadow which lined the aisle and encircled the huge tree.
Post ceremony guests gathered between the two ponds on the lawn to the serenade of the Herringbone Cocktail Club. Small parasols by Raj Tent Club provided some shelter from the sun before the call for dinner.
Duchess & Butler, Tattie Rose Studios and Pocketful of Dreams styling of the stretch tent was absolutely beautiful with muted pinks and greens. As the champagne was poured guests took their seats ready to receive Maria & Oli.
It was great to work alongside Joan Jellett who had captured the pre wedding events as well a couple shoot on the beach at sandbanks.
Pocketful of Dreams | Lime Wood Hotel Wedding Suppliers
Planner: Pocketful of Dreams
Venue: Limewood Hotel
Photographer: Joan Jellett
Floristry: Tattie Rose Studio
Ceremony Performance: Imogen Ridge Harpist
Portrait Painter: Live Event Artist
Roaming Band: Herringbone Cocktail Club
Champaign Reception Performance: Lettice Rowbotham
DJ & Brass Band: ALR Live Experience
Production: Luminaire Events
Rentals: Wessex Hire, Raj Tent Club, Duchess & Butler
Stationery: Ten Story
MUA: Tara Sanger
Hair: Samantha Stevenson
Photo Booth: Outside & Instant